Enabling Europe's Resilience Towards An Open Strategic Autonomy: Diversify Supplies, Strengthen Ties And Accelerate Innovation
As Europe faces challenging times due to the impacts of the war in Ukraine, urgent action is needed to speed up Europe's dependency on critical raw materials. In Cefic's recent Digital Dialogue, it was agreed that while full EU autonomy is not feasible, or even desired, action is needed to build European resilience, including: diversifying supplies of critical raw materials; strengthening diplomatic ties with third countries; and speeding up innovation to develop alternatives.
Russia's invasion of Ukraine has confirmed Europe's dependence on raw materials, including critical ones like copper, nickel, titanium, palladium, which the European Commission has been monitoring since its first criticality assessments in 2011. Deputy Director General of DG GROW, Hubert Gambs outlined the Commission's three-pronged approach for Europe's resilience: increasing circularity and resource efficiency of raw materials; sustainable extraction and processing of raw materials; and diversifying supplies with sustainable and responsible sourcing from third countries, like through the ongoing trade negotiations with Namibia and Norway.
Gambs highlighted the importance of EU industry: "We count on you, European companies and industries of Europe, because you are no doubt one of the most important components for these partnerships to be successful".
Meanwhile, the European Centre for International Political Economy – ECIPE's Senior Economist, Oscar Guinea, drew on the positive side of dependency on other regions: "It allows us to specialise in what we are better at, ultimately generating economic growth and prosperity". Now countries around the world are actively trying to better understand these dependencies, and put forward some policies to lower dependencies. He alluded to three strategies: stockpiling, domestic production, and diversifying sources of supply.
As an export oriented sector, the chemical industry is highly dependent on critical raw materials and therefore highly sensitive to shortages. Frans Stokman, Cefic's Executive Director Petrochemicals, recalled that if previous experience has taught us anything, such situations can fuel innovation, pointing to examples like synthetic rubber, synthetic fuels, digital technologies, the speed of vaccine development. He said "Under pressure, we can develop new innovations, and I'm a big believer in this. But this is going to require support and a collective effort."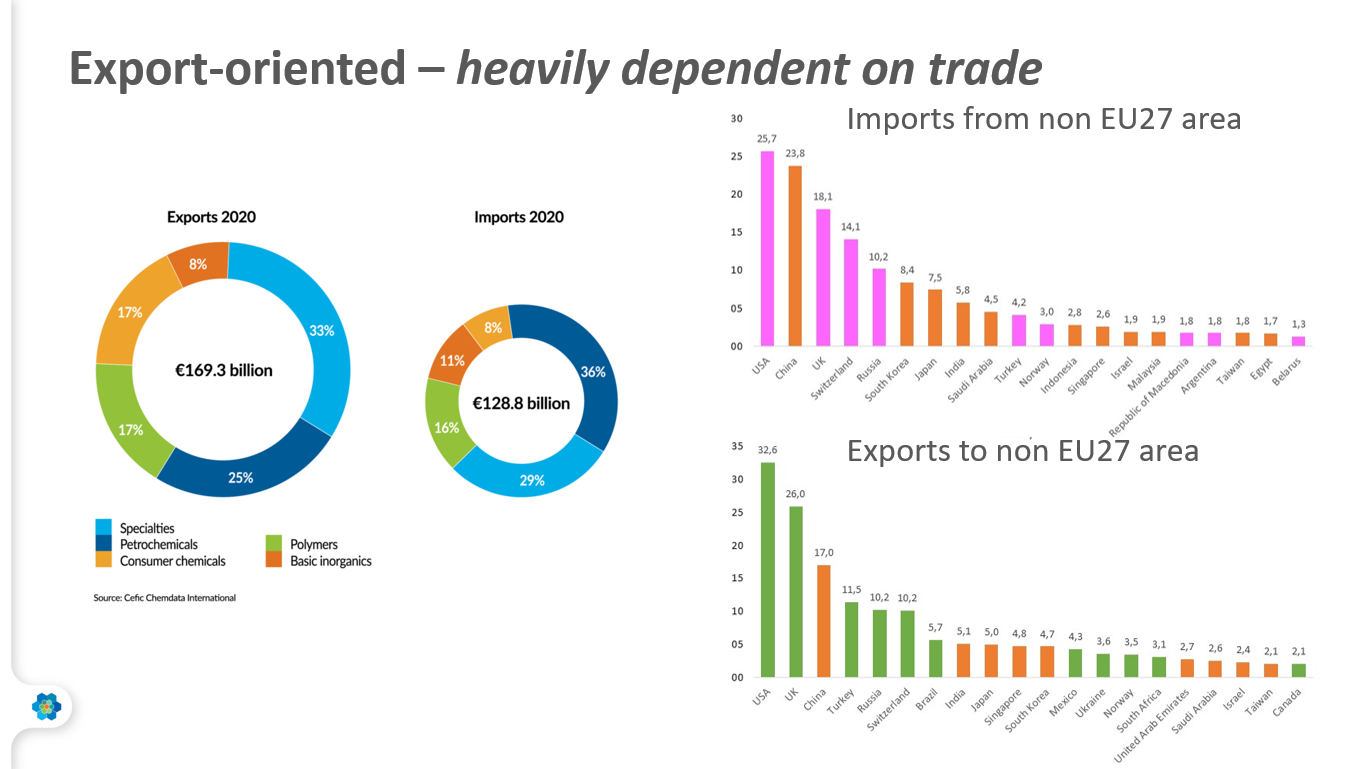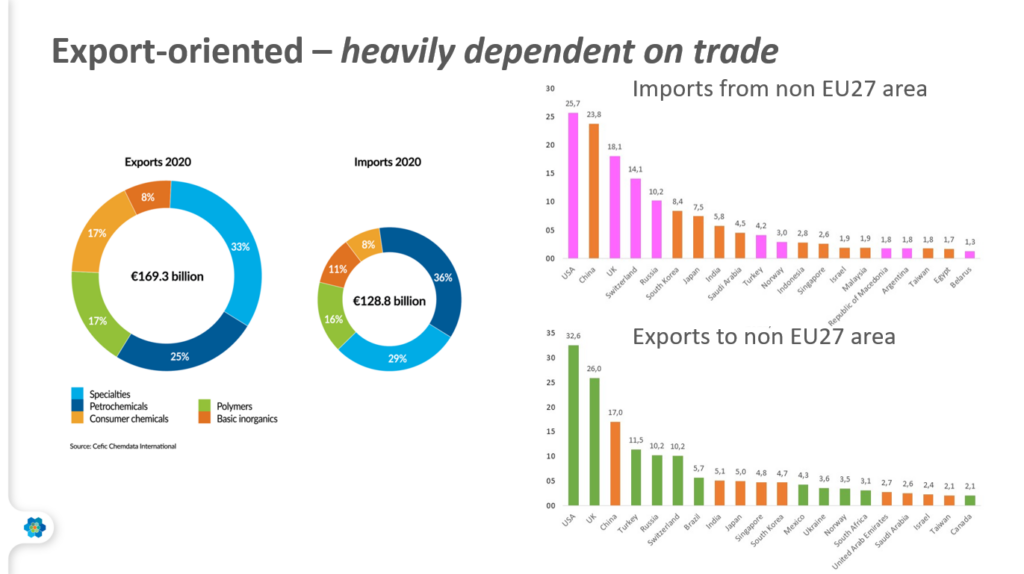 The metals and non ferrous industry is another example of a sector that is highly dependent on critical materials, Elena Vyboldina, International Trade and Economy Director, Eurometaux, called to safeguard EU industry by leveraging trade policy and ensuring a level playing field. She said "Europe really needs to act now to address the future supply chain vulnerabilities and metal shortages."
Stay tuned for our next Digital Dialogue discussions.